Welcome to
Brasserie Lipp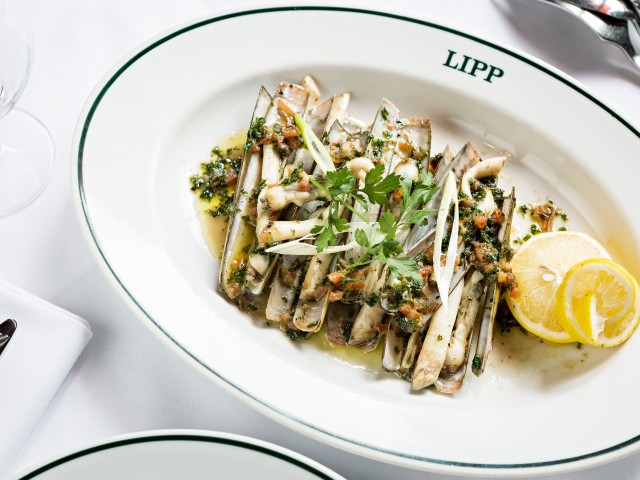 Brasserie Lipp
[
A Parisian institution ]



In the heart of the Saint-Germain-des-Prés district, the Parisian Brasserie
LIPP welcomes its customers every day in a unique place preserving the charm
and the French aestheticism of the beginning of the last century.



A temple of Parisian gastronomy, it serves traditional brasserie cuisine
with French specialities where the quality of the products is paramount.
Among the famous specialities of the Brasserie LIPP are Bismark herring,
brandade de morue, choucroute garnie, roast chicken, blanquette de veau and
tête de veau.



The restaurant is open on Sundays.
Brasserie Lipp Brasserie Paris
General information
Cuisine
Traditional Cuisine
Payment methods
Debit Card, American Express, Visa, Cash, Eurocard/Mastercard, Diner Club
Access
Underground
Saint-Germain-des-Près
Bike station
Station n° 6012 141 BD SAINT-GERMAIN
Parking
Saint-Germain-des-Près
Opening hours
Brasserie Lipp